Custom Club Fitting: How to Get the Most from a Pro Custom Golf Club Fitting
A good relationship with a great custom clubfitter or custom golf club builder can be one of the most important assets to any golfer's performance on the course, and their overall enjoyment of the game.
Nowadays, most serious golfers know that a professional custom club fitting can result in many positive benefits, in both CONFIDENCE in your equipment and PERFORMANCE on the golf course.
But, golfers of all ages, swing-speeds, and experience levels can benefit from a custom club fitting, too.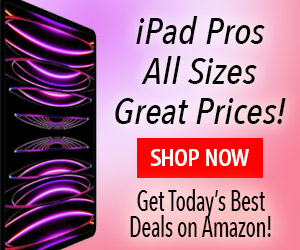 There are literally thousands of possible head/shaft/grip combinations out there, so at the very least a pro fitter can help you cut through all the hype and clutter and narrow down your choices to those that are right for who you are right now as a golfer -- junior, senior, beginner, high/low handicapper, or pro.
And for those who have struggled with consistency, even for a very long time, a professional club fitting session can finally give you the answers to the age old questions, "Is it me, or is it my equipment?"
Here's a few suggestions on how to get the most benefit from your custom club fitting experience.
Custom Clubfitting Terminology
First of all, become familiar with some basic custom clubfitting terminology that might be used during your fitting appointment. Over time, the definition of some terms have become a bit fuzzy, so be sure to clarify with your clubfitter exactly what he/she means if anything is confusing. The following terms are grouped by relevance to each other:
PERFORMANCE RELATED
Swing Speed: Usually used the same as Club Head Speed, it's how fast your club head is going through the moment it makes contact with the ball. The average male golfer has a swing speed somewhere around 90 mph, average female golfer is somewhere around 70 mph.
Club Head Speed (Club Speed): How fast the club head in going at the moment it makes impact with the ball.
Momentum: The amount of swing speed/force is carried through impact with the ball. More momentum is better.
Loss of Momentum: How much swing speed/force is lost as a result of impact with the ball, thus resulting in less ball speed.
Ball Speed: The velocity of the ball when it leaves the clubface at impact. Off-center impacts usually reduce ball speed. Generally, the faster the ball speed, the longer the ball flight or distance.
Smash Factor: The ratio between ball speed and club head speed (swing speed). So if club speed was 100mph, and ball speed is 150mph, the smash factor would be 1.5. Usually smash factor is used to evaluate the efficiency of the club speed and impact with the ball.
Launch Angle: The upward angle the ball is heading immediately after impact. Combines with ball speed and spin to affect total distance. The Launch Angle of the ball should not be confused with the Loft Angle of the clubface, although the two can be similar in terms of degrees.
Spin Rate: How many times the ball spins per minute (RPM) right after impact. Spin rate affects how high the ball flies, how long it stays in the air, and how fast it stops after it drops. Generally, faster spin rates usually increase lift, reduce distance, and can result from faster club speed and/or too much loft. Average spin rates are somewhere around 3000 for male golfers.
Additional Back Spin: When the golf ball is flying forward through the air, it is actually spinning backwards, this backward spinning is what gives the ball lift. Sometimes, golfers try to create additional Back Spin to help the ball drop and stop.
Side Spin: The amount of side spin affects which direction the ball goes -- left (hook), right (slice), or straight.
Ball Flight: High, Mid or Low, it is usually one of five flight trajectories, generally defined as: Hook (curving left), Slice (curving right), Pull (when the ball starts going left and then straightens out), Push (when the ball starts going right and then straightens out), Straight (when the ball starts straight and goes straight). Then you also could have a Draw (a slight hook) or a Fade (a slight slice).
Distance or Carry: The distance between the point of impact with the ball and where it lands, usually not including how far it rolls after it drops. Some fitters further define carry as that point in distance where the ball falls through the exact same plane as where it was struck.
Shot Dispersion: The delta shaped combined left and right angles from the centerline of the ideal (or attempted) trajectory. Better shot dispersion means the ball is landing closer to the center line of where you intended it to go.
Consistency: By far, consistency is one of the most sought after assets for any golfer, and should be a central concern for an pro fitter. Consistency basically means the synch between you and your equipment is such that you can hit the ball the same way every time, and because you do you can more accurately predict how far it is going and where it's going to land.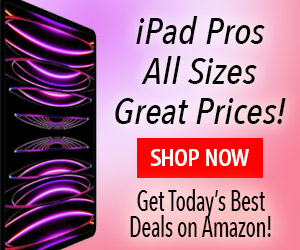 Distance vs Accuracy: While distance sometimes seems to be the most sought after benefit from a precision golf fitting, you should also consider the game and confidence enhancing benefits of Accuracy. Simply, does it matter more if you have hit the ball 30 yards farther but it lands in the trees?
Feel: Just like it sounds, feel is the biofeedback you get from the swing and impact of your various clubs. Feel can be soft, tight, rigid, loose, smooth, vibration-filled, etc. but it basically comes down to does it feel good or bad, better or worse, does it add to or diminish your confidence, and thus the accuracy and consistency of your shots.
Swing Weight: How heavy or light your club feels during your swing. Swing Weight is directly affected by how the total weight (head, shaft, grip) is distributed (centered, toward the butt, toward the head) and determines how 'heavy or light' your club feels during your swing. For instance, some shafts weigh more in terms of total grams but their weight is distributed more toward the butt, making their swing weight 'feel' lighter than their specs weight.
SHAFT RELATED
Shaft Flex: How much a golf shaft bends during your golf swing. Most shafts are rated by their amount of stiffness (resistance to bending) from Ladies through Extra Stiff. One newer technology shaft (the NUNCHUK) has no flex rating, and has been played successfully by men and women golfers across all swing speeds.
Shaft Twist: The twisting forces (torque) exerted on the shaft during the down-swing.
Shaft Kick: The moment during a golf swing when the clubhead 'slingshots' or kicks ahead of the shaft.
Kick Point: The precise point of greatest weakness in the length of a shaft, where it allows the most bending during a swing. A High Kick Point is toward the butt, and a Low Kick Point is toward the tip.
Frequency Testing: This is how the flex of a shaft is analyzed and rated. Shafts that are measured with a higher frequency number are rated stiffer than those with a lower frequency number.
CLUBHEAD RELATED
Loft: The upward angle of the clubface in relation to the shaft. Adding loft helps get the ball UP into the air but can also increase spin rate, this reducing distance.
Lie: The measurement of the angle between the ground and the bottom (sole) of a club head when the golfer addresses the ball. Properly fit, there should be no (or very little) lie angle, as the more lie there is usually the less the accuracy.
Bounce: Applied to wedges, it's how much a club head bounces off the ground after impact as compared to how much it digs in. A high bounce rating means the wedge does less digging. Less bounce means more digging.
SWING MEASUREMENT & DIAGNOSTIC EQUIPMENT & TECHNOLOGIES:
Launch Monitor (TrackMan, Flightscope, Vector, Zelocity, etc): Basically, a launch monitor uses Doppler radar to capture, measure, and analyze your golf swing through impact with the ball, and initial ball flight: swing speed, smash factor, launch angle, ball speed, spin rates, shot dispersion, etc. are all measured and evaluated.
Shaft Pureing: SST PURE is the brand name of a clubfitting device that tells the club builder the best spine alignment plane to use to assemble the club. Think of it as finding the center of the core of the shaft (spine) so the components can be better balanced, reducing vibration, etc.
THE FITTING SESSION
While each clubfitting pro will have their own 'methods and techniques', here's a few 'things' you can probably expect:
Some kind of initial consultation to: find out your goals, current game, and physical abilities, and take some static measurements of you and your current equipment.
Swing Analysis: using a launch monitor and other technology to measure, analyze, and give you easy-to-understand visual feedback.
Equipment Trial: Your clubfitter will choose various combinations of equipment (shafts, heads, grips) for you to try, and the launch monitor will be used again to measure any differences in performance stats.
Important: Be sure to find out what you will be asked to do physically during the club fitting session. You might be asked to give your best swings more than just a few times, so you should arrive warmed up, dressed as you would for the course, and with a list of questions, if you have them.
After the Initial Fitting Session: there could be a follow up session with your fitter after you have had some time to adjust to any new equipment to do additional measurements, evaluate new equipment performance, and make further adjustments and performance suggestions.
MORE TIPS AND INFO: We will be adding more info and suggestions to this page over time, so please check back again soon for any updates.
MORE CUSTOM CLUB FITTERS, GOLF CLUB BUILDERS AND GOLF CLUB REPAIR SHOPS ARE COMING SOON.
More Custom Golf Club Fitters are being added each week so please check back again soon. In the meantime, you can choose another state from the table below, or do a Google Search for custom club fitters in your area using the custom search box at the bottom of this page.
PRO CLUB FITTERS, BUILDERS, AND GOLF REPAIR SHOPS: If you would like to submit your info for a free listing in our 2023 Directory, please click on the SUBMIT YOUR INFO button below.
Use the Button Below to Submit Your Info.
You can use the search bar below to look for other current clubfitter info. Thanks for visiting, and please return again soon..
Google Search For Custom Golf Club Fitters, Club Builders & Golf Club Repair Services Near You
HOME | FIND FITTERS | CUSTOM CLUB FITTING TIPS
For Fitters Only:
SUBMIT YOUR INFO | FITTER LOGIN
As an Amazon Associate we earn from qualifying purchases.
PRIVACY POLICY (ALL VISITORS) - PLEASE READ
Updated: May 25, 2018
VISITOR IDENTIFICATION: We currently DO NOT require visitors to give us any personal information, create a user id account, or to login to view any information on our site.
LINKS: This website includes links that are submitted by the businesses and organizations that are listed in our directory, and also some third party advertising affiliates (such as Amazon) whose ads we display. We are not responsible for any privacy policies or the content of any ads, websites or web pages linked from our site.
VISITOR ANALYTICS: This site uses third-party website analytics (such as Google Analytics) that collect some user data that is provided by your web browser and/or browsing device. We use data provided by these analytics in evaluating such things as the content, quality, speed and usability of our website. We do not know the personal identity of these users.
SECURITY: This website is secured via HTTPS and SSL which is designed to protect (encrypt) any data transmitted between your devices and our website host.
USE OF COOKIES: This site currently does not deploy any cookies to site visitors. Some of our affiliate advertisers may use cookies, but we do not have access to them or any personally identifiable data from them.
SHARING: We do not share any personally identifiable information about our visitors with anyone.
CHANGES TO THIS POLICY: We may from time to time change, update or modify our Privacy Policy. Any updates will be available here (or via a link), and the date of any update will be noted at the top of the policy statement.
BUSINESSES AND ORGANIZATIONS THAT ARE LISTED IN THIS DIRECTORY: The above Privacy Policy applies only to visitors of this website. If you are the admin person for a business or organization that has submitted information to us to be shown on this site, please Login to the Admin Area to review the privacy policies for all listed businesses and organizations.
©2023
ProCustomClubFitters.com
ALL RIGHTS RESERVED