Indiana Custom Club Fitters, Custom Golf Club Builders, Pro Shops, and Golf Club Repair Shops 2023 Directory
Find the Best Custom Club Fitters in Indiana
---
Fall Custom Golf Club Offers from Indiana Custom Golf Club Fitters & Dealers
September, 2023 Custom Golf Club Fitting Special Offers & Promo Codes
Many of our Indiana Custom Club Builders and Fitters are offering Fall Custom Club Fitting or Custom Golf Club Special Offers, Discounts, and Promos.
Be sure to check each fitter's listing under "CURRENT SPECIAL OFFERS" for any limited time offers, links to their sites for special custom golf club promo codes, or "Fall Golf Specials", or package golf club deals.
Looking for Indiana Custom Golf Club Fitters or Builders Who Offer a Specific Type of Launch Monitor or Other Swing Analysis Technology?
Like Trackman, FlightScope, or ???
Often the Indiana Clubfitters listed below will specify the launch monitor(s) they use, as well as their other important swing analysis and custom golf fitting equipment and technology.
If don't see the type of launch monitor listed under "Golf Services Offered," be sure to check each fitter's "Other Info" area for a complete equipment list, or just give them a call to confirm exactly what equipment they use.
---
True Clubs
Carmel, Indiana

Visit Our True Clubs Website
tony[AT]trueclubs.com
317 Gradle Dr.
Carmel, Indiana 46032

HOURS/DAYS/APPOINTMENTS:
By Appointment
LOCATION:
We are located just behind the Paladium off of 3rd Ave.
GOLF SERVICES OFFERED:
We are a full service custom club fitting and repair shop.  Custom clubs, re-shafts, grips, loft/lie adjustment, MOI Matching, paint fill and hot melt are just a few of the services we offer.
CERTIFICATIONS/AFFILIATIONS:
Edel Golf. Wishon Certified Fitter. KBS Certified Fitter.  Accra Certified Fitter.  Mitchell Golf Certified Master Club Builder. Flightscope Level 2 certified.
OTHER INFO:
Flightscope radar, all Mitchell equipment, MOI matching
Print (or view) Profile for:
True Clubs
*There is 1 Top Indiana Custom Clubfitter Below ↓
---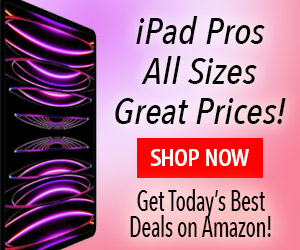 Fall Custom Club Fitting Tips and Tricks for Indiana Golfers
How to get the most from your Fall Custom Club Fitting with an expert Indiana Custom Golf Club Fitter.
If you're looking for some free advice on how to get the most positive results from your Fall session with a professional Indiana Club Fitter, be sure to Check Out our Indiana Custom Clubfitting Tips and Tricks page.
Also, check for individual "Advice for Serious Golfers" from each Indiana pro custom club fitter in their listing, or on their profile page.
Indiana Custom Golf Club Fitting
All IN Golfers should be sure to ask their Custom Golf Club Fitters about the importance of re-gripping aging golf clubs and grips.
There is some amazing new golf grip technology out there that could make a positive impact on your hand/grip control, and thus your game.
A new set of custom-fit grips throughout your bag could be a very inexpensive improvement to your overall golf game.
---
---
Dave's Club House
Bloomington, Indiana

Visit Our Dave's Club House Website
hohnke[AT]bluemarble.net
2633 Dekist St.
Bloomington, Indiana 47408-4216

HOURS/DAYS/APPOINTMENTS:
All services are by appointment only.
LOCATION:
Associated with the IU Golf course.
Located within one half mile of the course, at:
2633 DeKist St.
Bloomington, IN 47408-4216
812-336-3283
GOLF SERVICES OFFERED:
I am the only certified Master Professional Clubmaker in the world. I can and do all repairs to current through antique golf clubs.  I fit for both PGA professionals and collegiate golfers, and teach by appointment only.
I work exclusively with Flight Scope, and Tomi.
CERTIFICATIONS/AFFILIATIONS:
PGA, PCS, ICG, USGA    
RETAIL GOLF PRODUCTS OFFERED:
I sell Powerbilt, Infiniti, Swing Science, Tom Wishon, and all other custom build clubs. I am a SeeMore Putter Institute teaching professional.
I am a charter dealer for Fijikura, Matrix, and one of the first certified True Temper performance fitting centers.
I also fit and sell, Seemore Putters, and Scor wedges. When the new Hogan irons are available they will also be part of the product offering.
Other specialized products are available upon request.
OTHER INFO:
If there is anything golf related, to testing, special equipment, or technology related, it will have found it's way into my shop.  I am part of the working group on Moment Of Inertia (and MBI).   I work with Matrix on Multi-Match technology. And I am one of the few members of the JAGR (Journal of Applied Golf Research).
CURRENT SPECIAL OFFERS:
There are no special offers. My rate is $100 per hour.
If you need to know, ask yourself what you pay your physician per hour.
ADVICE FOR SERIOUS GOLFERS:
Serious golfers already know that I would admonish them to remember that it is just another game.
Print (or view) Profile for:
Dave's Club House
---
MORE INDIANA CUSTOM CLUB FITTERS, GOLF CLUB BUILDERS AND INDIANA GOLF CLUB REPAIR SHOPS ARE COMING SOON.
More Indiana Custom Golf Club Fitters are being added each week so please check back again soon. In the meantime, you can choose another state from the table below, or do a Google Search for custom club fitters in your area using the custom search box at the bottom of this page.
INDIANA PRO CLUB FITTERS, BUILDERS, AND GOLF REPAIR SHOPS: If you would like to submit your info for a free listing in our 2023 Directory, please click on the SUBMIT YOUR INFO button below.
Use the Button Below to Submit Your Info.
You can use the search bar below to look for other current clubfitter info. Thanks for visiting, and please return again soon..
Google Search For Indiana Custom Golf Club Fitters, Club Builders & Golf Club Repair Services Near You
HOME | FIND FITTERS | CUSTOM CLUB FITTING TIPS
For Fitters Only:
SUBMIT YOUR INFO | FITTER LOGIN
As an Amazon Associate we earn from qualifying purchases.
PRIVACY POLICY (ALL VISITORS) - PLEASE READ
Updated: May 25, 2018
VISITOR IDENTIFICATION: We currently DO NOT require visitors to give us any personal information, create a user id account, or to login to view any information on our site.
LINKS: This website includes links that are submitted by the businesses and organizations that are listed in our directory, and also some third party advertising affiliates (such as Amazon) whose ads we display. We are not responsible for any privacy policies or the content of any ads, websites or web pages linked from our site.
VISITOR ANALYTICS: This site uses third-party website analytics (such as Google Analytics) that collect some user data that is provided by your web browser and/or browsing device. We use data provided by these analytics in evaluating such things as the content, quality, speed and usability of our website. We do not know the personal identity of these users.
SECURITY: This website is secured via HTTPS and SSL which is designed to protect (encrypt) any data transmitted between your devices and our website host.
USE OF COOKIES: This site currently does not deploy any cookies to site visitors. Some of our affiliate advertisers may use cookies, but we do not have access to them or any personally identifiable data from them.
SHARING: We do not share any personally identifiable information about our visitors with anyone.
CHANGES TO THIS POLICY: We may from time to time change, update or modify our Privacy Policy. Any updates will be available here (or via a link), and the date of any update will be noted at the top of the policy statement.
BUSINESSES AND ORGANIZATIONS THAT ARE LISTED IN THIS DIRECTORY: The above Privacy Policy applies only to visitors of this website. If you are the admin person for a business or organization that has submitted information to us to be shown on this site, please Login to the Admin Area to review the privacy policies for all listed businesses and organizations.
©2023
ProCustomClubFitters.com
ALL RIGHTS RESERVED