Top Pro Custom Golf Club Fitters' Advice to ALL Golfers for Sunday September 24, 2023
Check this page for daily advice from Top National Custom Golf Club Fitters, Dealers, and Repair Shop Owners
We know you are a busy golfer, so we will keep things brief and straight to the point.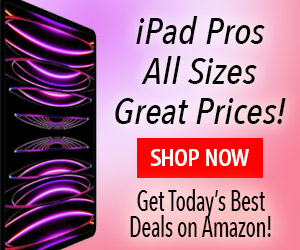 New content will be added each week, so feel free to check back often, and feel free to check in on the complete listings of any of our Pro Custom Clubfitters that appear on this page.
Brief Advice from Pro Clubfitters
Clubfitting Tip #1 from Custom Built Golf Clubs by Pin High Enterprises located in Dunnellon, Florida
"Avoid leaving your golf clubs in the trunk of your car during hot summer days! Every golfer should be custom fit for their clubs."
Clubfitting Tip #2 from The Golf Shop and Range located in Napoleon, Ohio
""Get Fit for a Better Game Of Golf" always been The Golf Shop's Logo!! Keep it in the short grass!"
---
**More Tips from our "Guide to Custom Golf Club Fitting" Located Below
From Our Guide to Custom Golf Club Fitting
There are many important tricks of the trade to learn about BEFORE you schedule your first custom golf club fitting from an expert custom golf shop.
Clubfitting Tip A, from our guide: "First of all, become familiar with some basic custom golf clubfitting terminology that might be used during your fitting appointment. Over time, the definition of some terms have become a bit fuzzy, so be sure to clarify with your clubfitter exactly what he/she means if anything is confusing."
Clubfitting Tip B, from our guide: "Be sure to find out what you will be asked to do physically during the club fitting session. You might be asked to give your best swings more than just a few times, so you should arrive warmed up, dressed as you would for the course, and with a list of questions, if you have them."
Click Here To read our Complete Golfer's Guide to Custom Golf Club fitting
---
MORE PRO CLUB FITTING ADVICE AND INFO: We will be adding more info and suggestions from Top National Custom Golf CLub Fitters to this page over time, so please check back again soon for any updates.
MORE CUSTOM CLUB FITTERS, GOLF CLUB BUILDERS AND GOLF CLUB REPAIR SHOPS ARE COMING SOON.
More Custom Golf Club Fitters are being added each week so please check back again soon. In the meantime, you can choose another state from the table below, or do a Google Search for custom club fitters in your area using the custom search box at the bottom of this page.
PRO CLUB FITTERS, BUILDERS, AND GOLF REPAIR SHOPS: If you would like to submit your info for a free listing in our 2023 Directory, please click on the SUBMIT YOUR INFO button below.
Use the Button Below to Submit Your Info.
You can use the search bar below to look for other current clubfitter info. Thanks for visiting, and please return again soon..
Google Search For Custom Golf Club Fitters, Club Builders & Golf Club Repair Services Near You
HOME | FIND FITTERS | CUSTOM CLUB FITTING TIPS
For Fitters Only:
SUBMIT YOUR INFO | FITTER LOGIN
As an Amazon Associate we earn from qualifying purchases.
PRIVACY POLICY (ALL VISITORS) - PLEASE READ
Updated: May 25, 2018
VISITOR IDENTIFICATION: We currently DO NOT require visitors to give us any personal information, create a user id account, or to login to view any information on our site.
LINKS: This website includes links that are submitted by the businesses and organizations that are listed in our directory, and also some third party advertising affiliates (such as Amazon) whose ads we display. We are not responsible for any privacy policies or the content of any ads, websites or web pages linked from our site.
VISITOR ANALYTICS: This site uses third-party website analytics (such as Google Analytics) that collect some user data that is provided by your web browser and/or browsing device. We use data provided by these analytics in evaluating such things as the content, quality, speed and usability of our website. We do not know the personal identity of these users.
SECURITY: This website is secured via HTTPS and SSL which is designed to protect (encrypt) any data transmitted between your devices and our website host.
USE OF COOKIES: This site currently does not deploy any cookies to site visitors. Some of our affiliate advertisers may use cookies, but we do not have access to them or any personally identifiable data from them.
SHARING: We do not share any personally identifiable information about our visitors with anyone.
CHANGES TO THIS POLICY: We may from time to time change, update or modify our Privacy Policy. Any updates will be available here (or via a link), and the date of any update will be noted at the top of the policy statement.
BUSINESSES AND ORGANIZATIONS THAT ARE LISTED IN THIS DIRECTORY: The above Privacy Policy applies only to visitors of this website. If you are the admin person for a business or organization that has submitted information to us to be shown on this site, please Login to the Admin Area to review the privacy policies for all listed businesses and organizations.
©2023
ProCustomClubFitters.com
ALL RIGHTS RESERVED